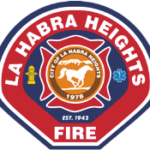 3Di Engage for Public Safety: Wildland Urban Interface (WUI) Inspection

The City of La Habra Heights is home to approximately 6,500 residents across 6.2 square miles of hillside estates, grasslands, oak woodlands, and panoramic views. The parcels are large, minimum one-acre lots, with a combination of residential, agricultural, and open space areas. Does this sound familiar?
CalFire has mapped the majority of the city's parcels in a Very High Fire Hazard Severity Zone. The La Habra Heights Fire Department inspects these parcels to gain compliance with defensible space mandates, but their mostly-volunteer staff needed the support of an efficient fire inspection solution.
The 3Di prevention software is very user friendly and
powerful, with a multitude of capabilities that have helped
us bring our inspection program under complete control.
ROBERT MONTAGHAMI, FIRE MARSHAL OF LA HABRA HEIGHTS
Using the 3Di Engage platform, 3Di deployed a cloud based WUI inspection
solution which supports:
Unlimited Users.

With more than 90 volunteer firefighters, having unlimited

users makes assigning and delegating inspections efficient and quick.

More efficient field inspections.

Inspectors can quickly document high-risk

parcels in non-compliance on mobile devices. They simply drag and drop

WUI violation icons onto the satellite view of the parcel to automatically

generate notices, statistics, and reports—streamlining the inspection

process to maximize the agency's limited resources.

More productivity, improved customer service.

Without the need to report

to the office, this systemic and paperless solution empowers inspectors with

more time for inspections and customer service.

Easy access to proper inventory.

Inspectors have access to an accurate,

real-time parcel inventory and owner-of-record data, ensuring they are

armed with the vital information they need to perform their job.

Beginning-to-end defensible space case management.

Inspectors can

manage cases from the season's initial notice of inspection to full compliance

in this complete solution, inclusive of every stakeholder in the process.
Learn more about the impact the 3Di Engage platform can empower for your organization.