Build greater trust and mutual respect between your department and the community.
Enhance safety in your community through improved communication.
As public trust in police departments faces new challenges and the threat of crime persists, police departments across the country are in a difficult position. 3Di's Community Policing software was designed to help address the issues facing today's police force through modern technology and improved communication within departments and with the public. Based on an initial project funded by the DoJ COPS Office, the solution includes a mobile app that provides a wealth of secure information to officers and another public app that facilitates transparent collaboration between citizens and the department.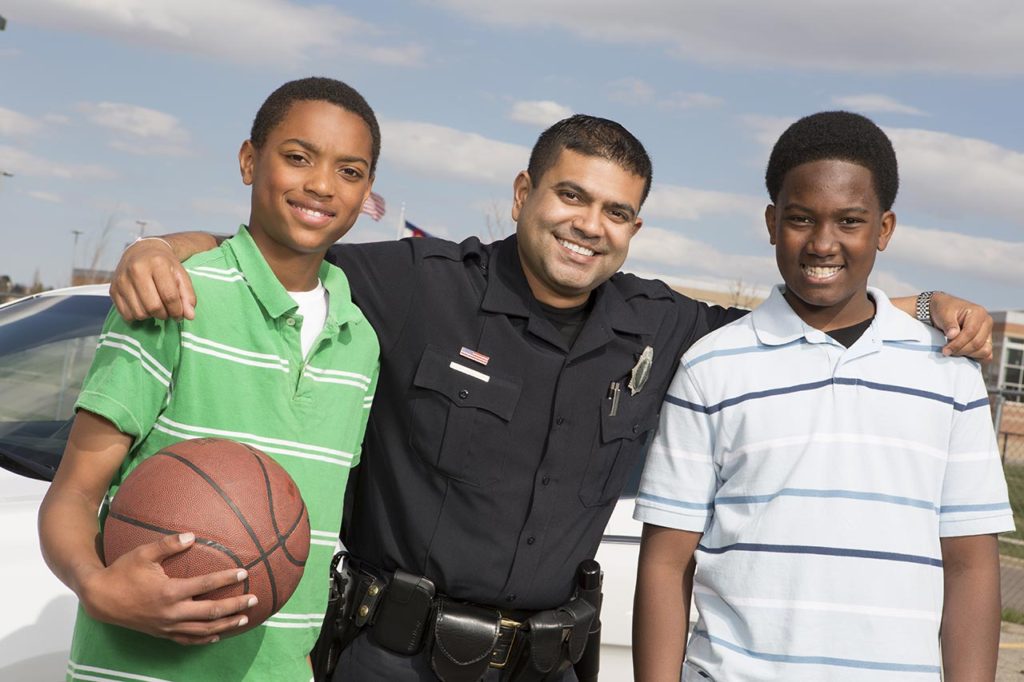 Help your department meet its community policing objectives.
Modern technology is a core element of community policing. As outlined by the DoJ COPS Office, effective community policing requires improved communication and access to high-quality, accurate data – both for officers and the public. 3Di's Community Policing software facilitates this through internal and external communication tools and reporting that provides the pubic with increased transparency and gives officers ready access to information they need to perform their jobs effectively.
Provide officers with the information they need, when and where they need it.
Whether officers are in their cruisers or on foot in plain clothes, they should have easy access to everything they need to stay informed and make proper decisions. 3Di's mobile app for officers gives them just that. On their personal devices, they can securely view a wealth of information such as computer aided dispatch details, map-based views of current calls and unit locations, standard operating procedures (SOPs), intelligence bulletins, department-wide updates from the Chief of Police, and much more.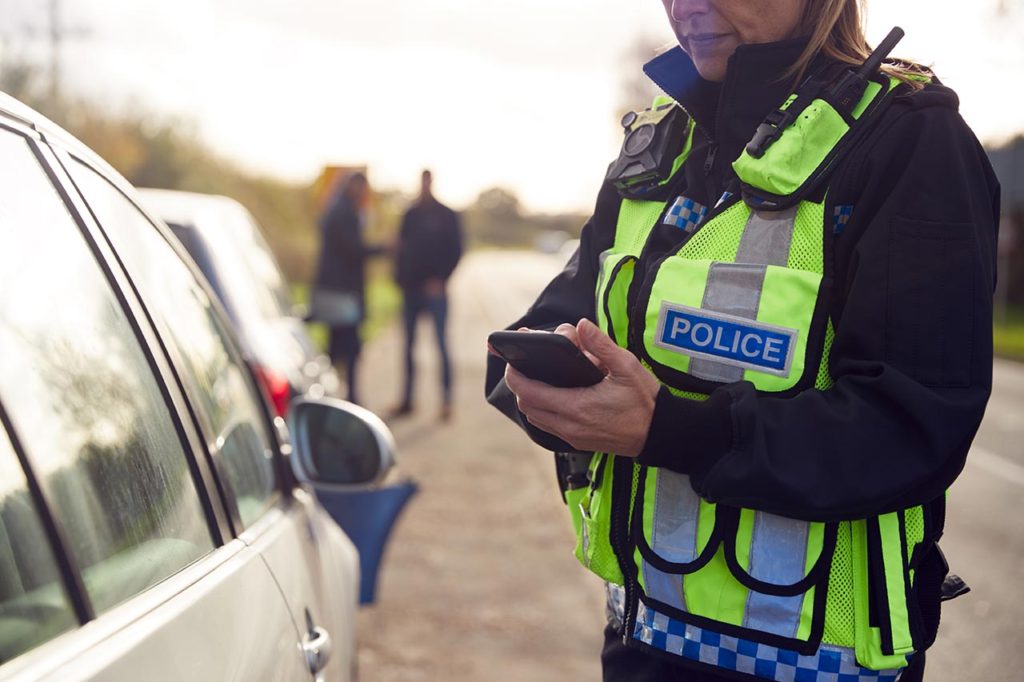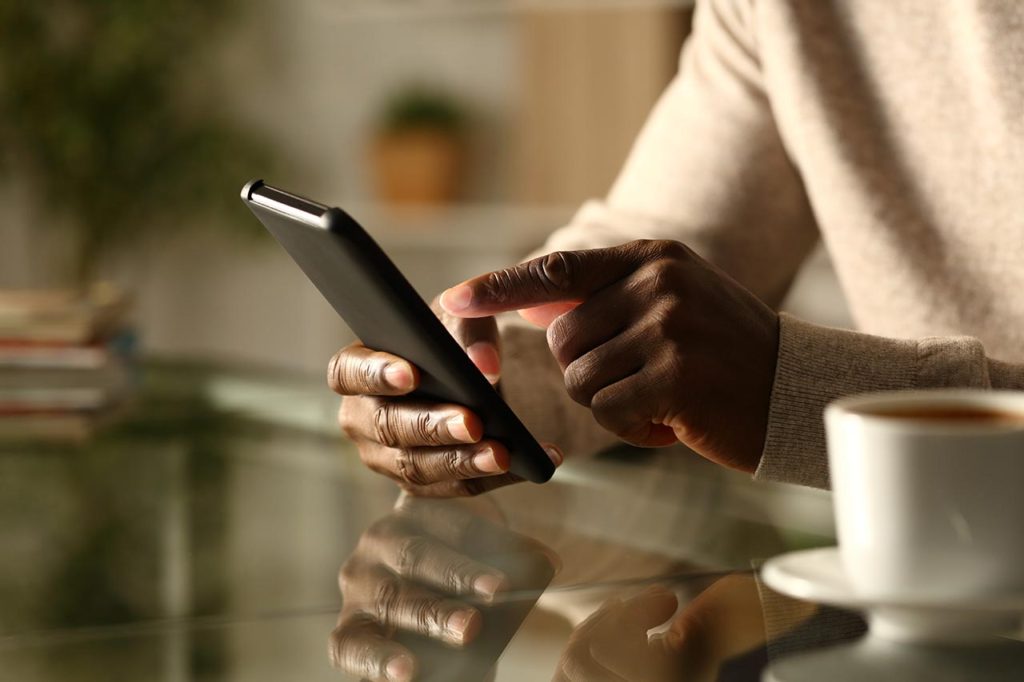 Improve transparency and collaboration with the public.
Improving or maintaining public trust requires an increasing level of transparency and greater effort in demonstrating the value that police can provide to a community. 3Di's mobile app for citizens helps police departments in both of these efforts. With it, citizens can get a near-real-time, map-based view of active calls to stay informed of what's happening around them and get a persistent reminder of how officers are serving their neighborhood. Over the longer term, they can view statistics and reports that help you communicate the value of your department and increase their access to important data, such as jail occupancy and the local sex offender registry. Finally, the app facilitates greater community collaboration with citizen service requests.
Expand your impact with these related public safety products:
Get the power of the 3Di Engage platform.
Our public safety products are built with 3Di Engage, a powerful software as a service (SaaS) platform designed for the way you work. This robust foundation means you can get up and running in a flash, avoid data and system silos, and easily add new solutions down the road. Plus, it runs on Amazon Web Services, which provides industry-leading reliability, security, compliance, and affordability.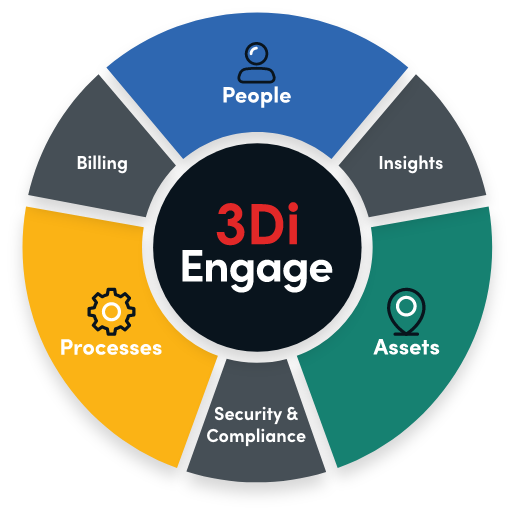 A better world, one community at a time.
States, cities, and organizations across the country are using 3Di solutions to improve countless lives. Their work is what drives us.
Years of
Digital Transformation Experience
Communities in
22 States Empowered
People Served with
3Di Solutions
See how 3Di's Community Policing software can help you build greater trust and mutual respect between your department and the community.