Mitigate and prevent fire risks in your community with a variety of CRR tools.

Reduce fire risk and streamline operations with a modern approach to prevention.
Fire departments are continually expected to do more with less when managing community fire risk. Between limited prevention resources, reliance on manual processes, and inefficient technology, many fire officials feel like they're always one step behind. That's why 3Di set out to create the first and most comprehensive CRR technology platform for fire prevention, incident reporting, outreach and other community risk reduction use cases.
Turnkey fire prevention solutions for community risk reduction.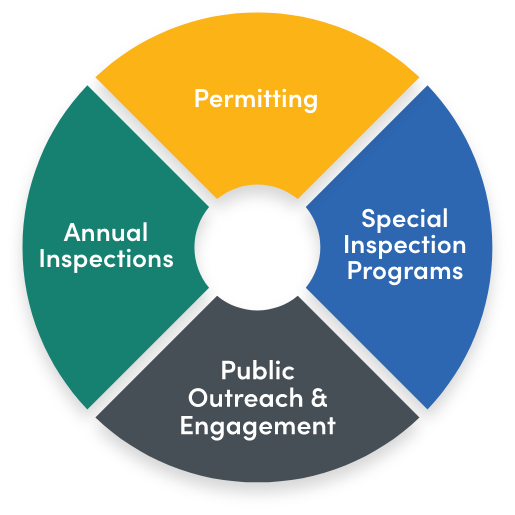 Why use 3Di Engage for your community risk reduction?
Ready to Deploy CRR tools: Get fully up and running in as little as a few weeks.
Maximum Efficiency: Do your work more quickly and easily, from the office and the field.
Sensible Pricing: Enjoy greater pricing predictability, for easy growth and no surprise price hikes.
No Silos: Seamlessly integrate with systems across your organization.
Prevent wildfires with the first and only comprehensive WUI fire prevention software.
As the threat of wildfires and their risk to people and properties continues to expand, communities face growing challenges where homes and vegetation meet. To help fire departments overcome these challenges, we worked closely with clients to develop the first and only software solution specifically designed to streamline brushfire prevention. 3Di's industry-leading WUI fire prevention module helps inspectors efficiently and accurately conduct brush abatement inspections, improve property owner compliance, and keep the public educated about their responsibilities and safety. At the heart of this solution is a robust mobile app, allowing fire officials to do all their work from the field even in locations with limited connectivity.
Simplify the management of annual occupancy inspections.
Systematic annual inspections are essential for identifying potentially life-threatening fire risks before disaster strikes. But keeping up with these inspections for all the properties that need them is a daunting task. Developed in collaboration with the City of Los Angeles Fire Department, 3Di's Annual Inspection fire prevention module adapts to your annual inspection program and increases efficiency at every step. The module consists of five primary pillars:
Mapped property inventory
Fire code management
Case management and automated workflows
Self-service portal available on mobile and web
Robust mobile inspection app
A solution that adapts to your needs.
Most community risk reduction software solutions are rigid. They may allow you to put in your information and some criteria, but they're not truly tailored to the unique needs and processes of your team. 3Di Engage for Community Risk Reduction is flexible enough to adapt to you, integrating with your existing systems and streamlining your unique programs. Our team works with every client to understand their needs, and quickly tailors the solution so it always feels like it was built just for you.
Get the power of the 3Di Engage platform.
Our public safety products are built with 3Di Engage, a powerful software as a service (SaaS) platform designed for the way you work. This robust foundation means you can get up and running in a flash, avoid data and system silos, and easily add new solutions down the road. Plus, it runs on Amazon Web Services, which provides industry-leading reliability, security, compliance, and affordability.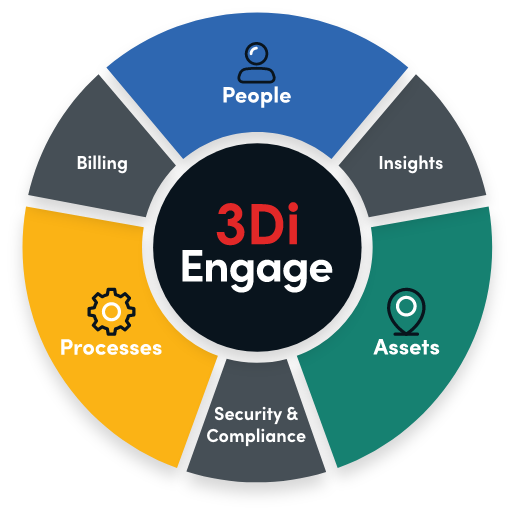 A better world, one community at a time.
States, cities, and organizations across the country are using 3Di solutions to improve countless lives. Their work is what drives us.
Years of
Digital Transformation Experience
Communities in
22 States Empowered
People Served with
3Di Solutions
See how 3Di's Community Risk Reduction Platform can help you keep your community safer.