Get the best software solution for your unique needs in record time.
From novel problems and opportunities to unique use cases, there are many reasons an off-the-shelf software product may not be sufficient. That's where our accelerators come in. These predefined configurations of our 3Di Engage Technology Platform provide a significant head start towards the exact solution you require.
Once we work with you to determine precisely what you need, our team will use one or more accelerators to create a perfectly-tailored SaaS solution for your organization in a matter of weeks. All this without the need for outside developers or heavy lifting by your IT department.
Get the power of 3Di Engage.
Our accelerators are built with 3Di Engage, a powerful no-code SaaS-based Technology Platform designed for the way you work. This robust foundation means you can get up and running in a flash, avoid data and system silos, and easily add new solutions down the road. Plus, it runs on Amazon Web Services, which provides industry-leading reliability, security, compliance, and affordability.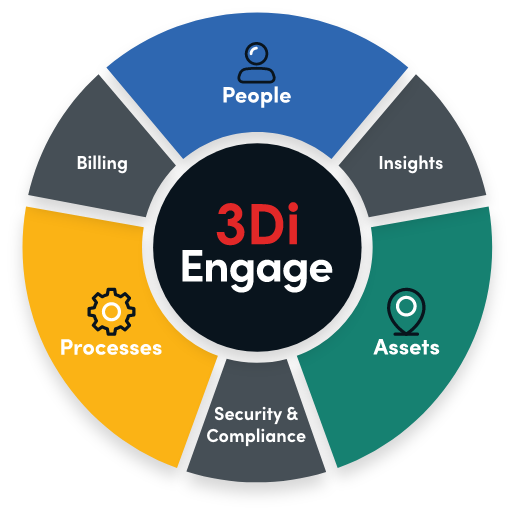 A better world, one community at a time.
States, cities, and organizations across the country are using 3Di solutions to improve countless lives. Their work is what drives us.
Years of
Digital Transformation Experience
Communities in
22 States Empowered
People Served with
3Di Solutions
Discover how 3Di's quick-deploy accelerators for custom use cases can help you streamline, integrate & enhance your use case processes quickly and cost-effectively.