3Di Systems Launches Los Angeles County's First Rent Registry Web Portal Solution
Press Release | Feb 1, 2022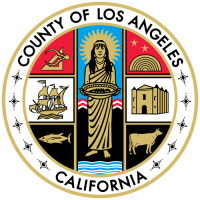 LOS ANGELES, CA – February 1, 2022 – 3Di Systems (3disystems.com), a national leader in developing unique housing software solutions for state and local governments, has recently launched a rental property registry for Los Angeles County in partnership with the county's Department of Housing.
This is Los Angeles County's first centralized system to manage the county's rental property stock of nearly 270,000 properties, and report on property-related updates and county-wide trends. The rent registry solution, which officially launched on September 27, 2021, was built and implemented on the 3Di Engage software as a service (SaaS) platform. It can be viewed at:
www.rentregistry.dcba.lacounty.gov.
The rental property registry solution makes it easy for property owners and managers to provide property information to the county, then aggregates that information into a database of rental properties within the platform. This up-to-date and accurate property inventory provides invaluable insights to better regulate and oversee housing program objectives like managing evictions, inspections, affordable housing programs, and more.
Los Angeles County's rental property registry web portal will not only capture property information, but will also help tenants and property owners/managers place service requests and track the status of those requests. The portal's integrated payment system further simplifies requests that require a fee, allowing users to pay online via credit card or e-check.
"A comprehensive platform complete with an accurate inventory of a community's rental properties is essential for effective and efficient housing programs that truly benefit tenants and property owners," said Rajiv Desai, Founder and CEO of 3Di Systems. "We are extremely pleased to announce the launch of Los Angeles County's rental property registry and look forward to our continued partnership with the county."
Rental property registries are one of 3Di System's most popular housing software solutions. Built on the low-code 3Di Engage SaaS platform and hosted with Amazon Web Services (AWS), 3Di's rental property registries are supported by a robust foundation that empowers rapid implementation, powerful extensibility, and consolidation of data for greater visibility.
The 3Di prevention software is very user friendly and
powerful, with a multitude of capabilities that have helped
us bring our inspection program under complete control.
ROBERT MONTAGHAMI, FIRE MARSHAL OF LA HABRA HEIGHTS
3Di creates powerful software solutions that empower governments and organizations to create stronger communities. Places where people feel safer, more engaged, and full of hope for their futures. For over 20 years, the 3Di team has been dedicated to helping people strengthen their communities, and that passion can be seen in every solution they provide. The 3Di Engage software platform and related products and services are designed specifically to maximize impact in the areas of housing, citizen engagement, public safety, and more.
Get the power of the 3Di Engage platform.
Our housing products are built with 3Di Engage, a powerful software as a service (SaaS) platform designed for the way you work. This robust foundation means you can get up and running in a flash, avoid data and system silos, and easily add new solutions down the road. Plus, it runs on Amazon Web Services, which provides industry-leading reliability, security, compliance, and affordability.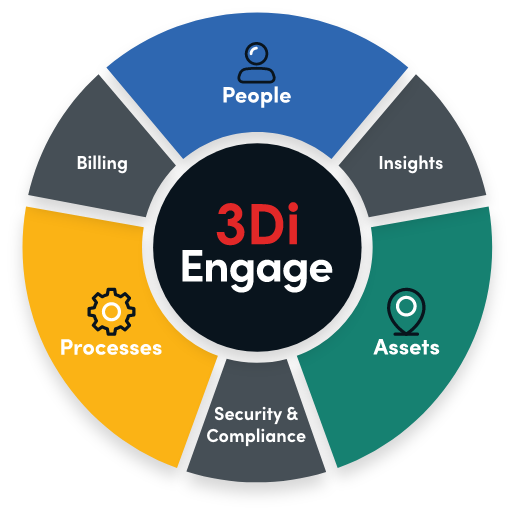 A better world, one community at a time.
States, cities, and organizations across the country are using 3Di solutions to improve countless lives. Their work is what drives us.
Years of Experience in
Public Sector
Government Solutions
Delivered
Communities in
22 States Empowered
People Served with
3Di Solutions
Learn more about the impact the 3Di Engage platform can empower for your organization.