IT Professional Services (ITPS) is a group of categorized lists or "pools" of IT service providers within the state's solicitation notification system WEBS for state purchasers to use when they seek competitive proposals for their IT business needs. The categories identify common IT business needs of state government.
 Service Strategy Categories
IT Business Analysis
Continuity and Operations/Disaster Recovery

Project Management Categories
IT Project Management
IT Quality Assurance
Software Testing

Service Delivery Categories
Client/Server and Web Services
Database Services
GIS Services
Infrastructure Services
Mobile Services
Get the power of the 3Di Engage platform.
Our housing products are built with 3Di Engage, a powerful software as a service (SaaS) platform designed for the way you work. This robust foundation means you can get up and running in a flash, avoid data and system silos, and easily add new solutions down the road. Plus, it runs on Amazon Web Services, which provides industry-leading reliability, security, compliance, and affordability.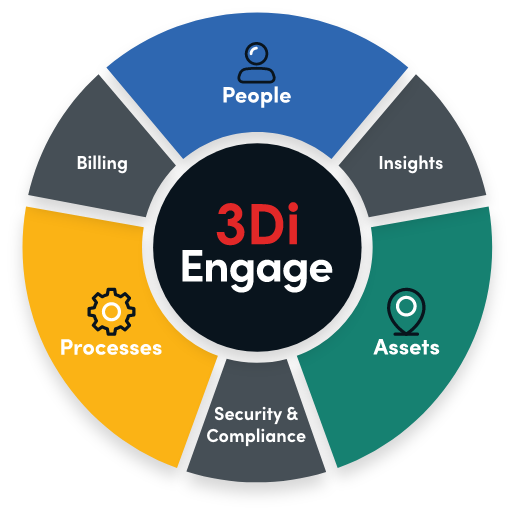 A better world, one community at a time.
States, cities, and organizations across the country are using 3Di solutions to improve countless lives. Their work is what drives us.
Years of Experience in
Public Sector
Government Solutions
Delivered
Communities in
22 States Empowered
People Served with
3Di Solutions
Learn what are technology services can do for you.