Project Based IT Consulting Services (Statewide)
The Project Based Information Technology (IT) Consulting Services Contracts streamline the procurement of IT Consulting Services for Authorized Users of NYS OGS Centralized Contracts. Services required by an Authorized User can be obtained via an expedited competitive Mini-Bid process. Authorized User Agreements awarded as a result of Mini-Bids under this Centralized Contract will result in fixed-price deliverable-based agreements for Consulting Services.
Contact:
State Agencies & Vendors
Name:  Nancy Dougherty
Phone:  518-408-3265
E-mail:  Authorized Users: PBITS.AuthorizedUsers@ogs.ny.gov
E-mail:  Contractors: PBITS.Contractors@ogs.ny.gov
Get the power of the 3Di Engage platform.
Our housing products are built with 3Di Engage, a powerful software as a service (SaaS) platform designed for the way you work. This robust foundation means you can get up and running in a flash, avoid data and system silos, and easily add new solutions down the road. Plus, it runs on Amazon Web Services, which provides industry-leading reliability, security, compliance, and affordability.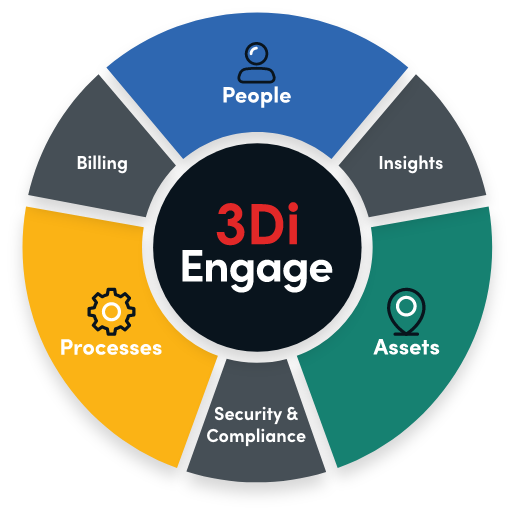 A better world, one community at a time.
States, cities, and organizations across the country are using 3Di solutions to improve countless lives. Their work is what drives us.
Years of Experience in
Public Sector
Government Solutions
Delivered
Communities in
22 States Empowered
People Served with
3Di Solutions
Learn what are technology services can do for you.