Keep your community safe with a comprehensive fire prevention solution for permitting, inspections, and outreach.

Stop fires before they start with a modern approach to prevention.
The key to protecting your community from fires is mitigating the risk of them starting in the first place. But for many fire departments, limited prevention resources, manual processes, and inefficient technology can leave fire officials feeling one step behind those ever-evolving risks. That's why 3Di set out to create the first and most comprehensive software solution for fire prevention. What began as an industry-leading approach to helping fire departments mitigate the risk of brush fires has now evolved into a full-featured fire prevention product flexible enough for any use case. From educating the public to inspecting properties to managing permits and compliance, 3Di's Fire Prevention software as a service (SaaS) solution streamlines processes, simplifies public engagement, and increases visibility.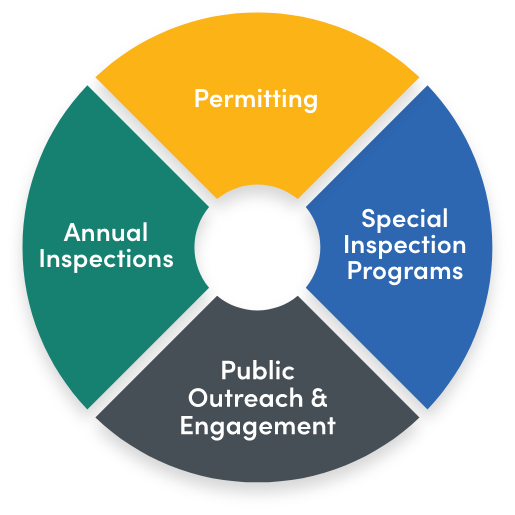 Streamline every aspect of fire prevention.
Get the first fire prevention software solution that's truly built for the way fire departments operate. 3Di Fire Prevention gives you all the tools you need to efficiently manage annual inspections, special inspection programs, permitting, and public outreach and engagement. From specific tasks like rescheduling an inspection in the field to high-level analysis like viewing a map of noncompliant properties, the software simplifies nearly everything you need to do to keep your community safe from fire – all with unprecedented 360-degree visibility of your prevention efforts.
Prevent wildfires with the first and only comprehensive WUI fire prevention software.
As the threat of wildfires and their risk to people and properties continues to expand, communities face growing challenges where homes and vegetation meet. To help fire departments overcome these challenges, we worked closely with clients to develop the first and only software solution specifically designed to streamline brushfire prevention. 3Di's industry-leading WUI fire prevention module helps inspectors efficiently and accurately conduct brush abatement inspections, improve property owner compliance, and keep the public educated about their responsibilities and safety. At the heart of this solution is a robust mobile app, allowing fire officials to do all their work from the field even in locations with limited connectivity.
Simplify the management of annual occupancy inspections.
Systematic annual inspections are essential for identifying potentially life-threatening fire risks before disaster strikes. But keeping up with these inspections for all the properties that need them is a daunting task. Developed in collaboration with the City of Los Angeles Fire Department, 3Di's Annual Inspection fire prevention module adapts to your annual inspection program and increases efficiency at every step. The module consists of five primary pillars:
Mapped property inventory
Fire code management
Case management and automated workflows
Self-service portal available on mobile and web
Robust mobile inspection app
Expand your impact with these related public safety products:
Get the power of the 3Di Engage platform.
Our public safety products are built with 3Di Engage, a powerful software as a service (SaaS) platform designed for the way you work. This robust foundation means you can get up and running in a flash, avoid data and system silos, and easily add new solutions down the road. Plus, it runs on Amazon Web Services, which provides industry-leading reliability, security, compliance, and affordability.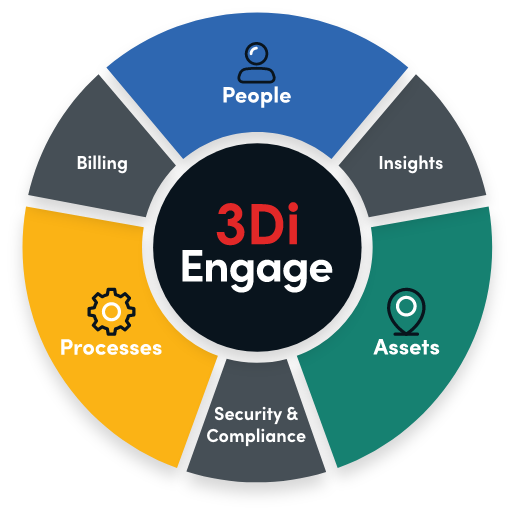 A better world, one community at a time.
States, cities, and organizations across the country are using 3Di solutions to improve countless lives. Their work is what drives us.
Years of
Digital Transformation Experience
Communities in
22 States Empowered
People Served with
3Di Solutions
See how 3Di's Fire Prevention software can help you keep your community safer.