Deploying Design Principles to empower patients, staff and students
City of Hope, Cancer Medical & Research Center California, USA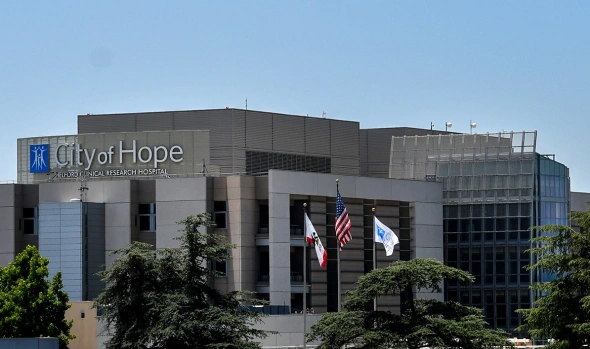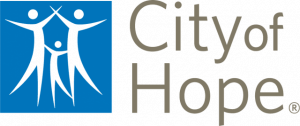 City of Hope Medical Center, in Southern California is one of the topmost Cancer Research & Care Institutes in the US. Today, it has an expanded network of hospitals and care centers across 30 locations in the US. It is committed to the singular cause of eradicating cancer. It believes that cancer care is different because every patient deserves access to leading-edge treatments and care, regardless of circumstances or where they're from.
City of Hope has one of the largest and most successful bone marrow and stem cell transplant programs in the U.S. and is a global leader in cellular therapy, including CART cell immunotherapy, one of the most promising approaches to defeating cancer. Seeing precision medicine as the future of cancer care, City of Hope seeks to offer specialized testing to every patient, including the tumor's molecular profile and the person's inherited genetics, in order to personalize treatment options based on each patient's unique biology.
It was the first cancer center to standardize and expand the use of precision medicine into the community setting through its network of clinical locations. City of Hope was recognized as the seventh "Best Hospital" for cancer in the nation, according to the U.S. News & World Report's 2022-23 Best Hospitals: Specialty Ranking. This marks the first time the cancer treatment center has been named in the top 10 of the U.S. News & World Report annual rankings, and the 16th consecutive year it has been distinguished as one of the nation's elite cancer hospitals.
City of Hope's system of provider and research entities serve approximately 115,000 patients each year, with more than 11,000 team members, 575 physicians and more than 1,000 scientists and researchers across a network of locations in California, Arizona, Illinois and Georgia. This network runs over 800 clinical trials annually, enrolling more than 5,000 patients. City of Hope is a founding member of the National Comprehensive Cancer Network, meaning its research and treatment protocols advance care throughout the nation. In addition, City of Hope incorporates supportive care medicine — such as psychological counseling, alternative medicine, physical therapy and child life specialists — into the entire patient journey. With more than 160 supportive care staff and faculty, it has one of the largest and most deeply integrated multidisciplinary professional programs in the country.
In September 2013, City of Hope's Staff felt the need to establish effective communication about the various research initiatives they were undertaking, the various departments that were being formed and clarity about what to expect from these departments for each of their user personas like – Patients, Health care workers, Nursing Staff, Lab Staff, Research Staff & Students. They felt the need to build a website that allowed their patients to understand and enquire effectively about the various cancer causes, treatment, care and research initiatives that the hospital was undertaking. They wanted to deliver a very transparent, effective and clear communication experience via their online presence. Likewise, within the organization also, they wanted to disseminate timely information updates and help employees gain a better and effective understanding of how they can together build a world class patient experience, engaged nursing and medical staff  and effective hospital administration.
3Di Systems met with the City of Hope Medical Center's team and proposed a solution to design an engaging, clear and precise website and intranet interface for them. The User Interface was built keeping in mind the following challenges –
Put forth relevant and organized information rich resources that successfully disseminates the valuable content around Cancer critical care.
Put forth relevant and organized information rich resources that successfully disseminates the valuable content around Cancer critical care.
Create User Sign-in pathways for Patients, Nursing Staff, Students, Lab Staff, Hospital Employees & Health care professionals that allow them to deliver prompt and relevant self service.
Highlight Lab services as a critical care milestone that gains reputation and visibility by it's own performance and helps City of Hope Medical Center deliver world class services.
Provide clear information about Staff roles, requirements and tools to help them remain engaged with the City of Hope Medical Center.
Integrating the website and intranet with relevant social media channels to help spread awareness and brand recall.
Patients, Nurses, Students, Researchers, Employees. Lab Staff, Pathologists to be brought together on the website and intranet helping them become an integrated part of the overall digital experience.
The 3Di prevention software is very user friendly and
powerful, with a multitude of capabilities that have helped
us bring our inspection program under complete control.
ROBERT MONTAGHAMI, FIRE MARSHAL OF LA HABRA HEIGHTS
Solution was devised in the form of a website and intranet. Website provided the following elements for the prospective patients who could be looking for relevant treatment or information on Cancer care:
Live Chats were set up to help the patient find answers to their most pressing queries like – does the City of Hope treat patients who had similar cancer type as them?
Call to Actions were added in the form of Telephone contacts and patient inquiry forms, that could be used by patients as they made inquiry.
Making an appointment with doctors was made easy and fast by providing patient self service link.
New patient instruction manual and journey was updated and illustrated to help them find the right person to speak with during each of their patient journey phases.
Lab Modules on the website were designed keeping in mind the objective of illustrating the value of lab tests and establishing clarity for patients regarding the tests. This allowed the Lab services to stand out as an extended business unit in the overall City of Hope brand experience.
Power of Research, its significance and utility for the medical fraternity was established by developing and providing Research Insights, Researcher Profiles, Research Whitepapers and other relevant materials in an organized manner via CMS tools.
Robust Intranet interface has been developed that allows timely updation of events, circulars, open vacancies, work roles, requisite skill sets and necessary documentation details. With interactive and powerful design various aspects of employee engagement have been implemented successfully.
Content Management System was developed and implemented to help the Staff host relevant and updated content on the website and intranet.
Online registration and self service was implemented so that users can register for relevant events.
Patient Self Service modules were implemented that allowed them to do the following tasks online:


View their own information
Make doctor appointments


Cancel appointments
Reschedule appointments

View medical records
Get test results
Contact doctors

Lab & Diagnostic Presence was made uniform and consistent on the website.
Search functionality was enhanced and streamlined so that information looked organized and showed relevant results.
Learn more about the impact the 3Di Engage platform can empower for your organization.