Redefine what's possible for your Business with 3Di Engage Platform!
Experience the power of People, Assets & Processes together.
Get the most effective software solution for your unique business needs in record time.
From novel problems and opportunities to unique use cases in your business & operations, there are many reasons why an off-the-shelf software product or an organization-wide automation system may not be sufficient. That's where our 3Di Engage Platform comes in. 3Di Engage Platform, is an intuitive, no code platform that provides a significant head start towards the exact solution you require.
It comes with complex case management capabilities and state of art technology associations. With inbuilt solution accelerators, 3Di Engage has the power to transform most commonly found use cases into customized, context specific solutions that can deliver efficiency, engagement and analytics on the go.
Once we work with you to determine precisely what you need, our team will use 3Di Engage Platform & its solution accelerators to create a perfectly-tailored SaaS solution for your organization or business process in a matter of weeks. All this without the need for outside developers or heavy lifting by your IT department.
Guess what, 3Di Engage Platform has been built with swift integration capabilities. It can work with your existing IT technology stack and deliver a solution that not only solves your challenges swiftly,  but also, does it with cost efficiencies unlike you will see with any other standalone solution.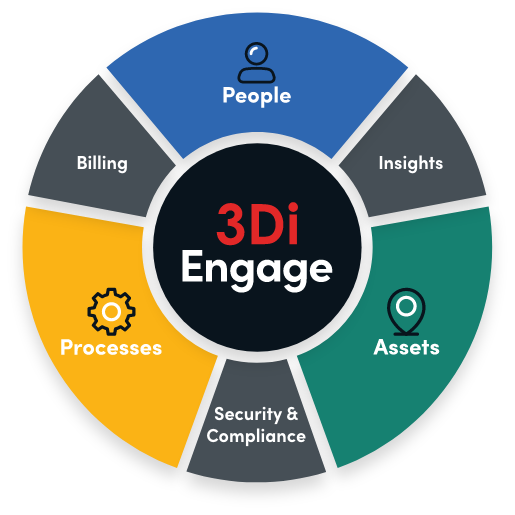 Engage with Unique Capabilities, Complex Case Environments & Intuitive Integration Possibilities.
3Di Engage is a uniquely inclusive No Code Platform, that brings people, assets & processes together at one place. It helps you to create a complex case management environment where all of the above are intuitively integrated to give you a comprehensive understanding of your overall business.
Traditionally even today, most solutions either do only people management or asset management or process management, but there are hardly any solutions that do all the three together. 3Di Engage has been built with the power to envision complex environments and create solutions that perfectly manage your people, assets and processes together from one place. We were able to achieve this, because we have been working in one of the most complex business environments of the public sector for more than 20 years and still counting!
Deploy quickly and easily.
Since 3Di Engage is already built for the way you work, it can be implemented in as little as 2-3 weeks. Our team will customize it for your needs, integrate with your existing systems, and have it delivering value right away.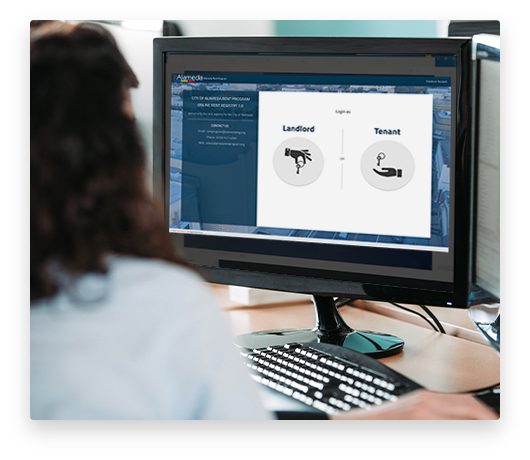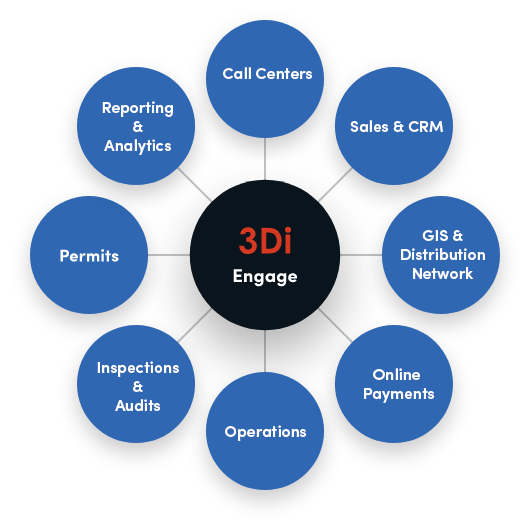 Engage anyone, anytime, anywhere.
Businesses and other key stakeholders want quick and easy access to your organization. 3Di Engage makes it simple to provide that access with mobile apps, web portals, omnichannel communication tools, and 2-way integrations with any other systems you use to communicate. Engage any person, at any time, through any channel they prefer.
Bouncing between systems to access information and manage processes is slow, frustrating, and can leave you feeling one step behind. 3Di Engage eliminates these silos, providing a full 360-degree view across systems and functions. With advanced reporting and 2-way integrations with your other systems, you get visibility into everything you need from a single place.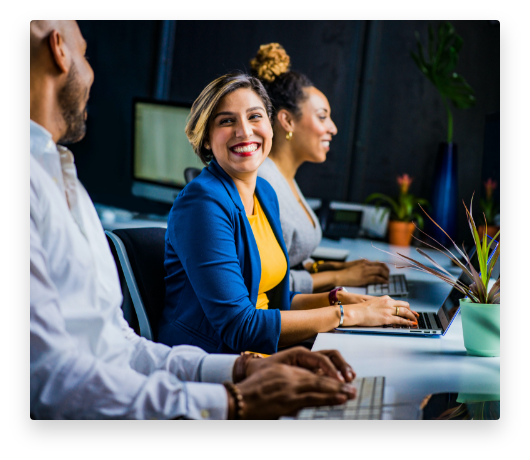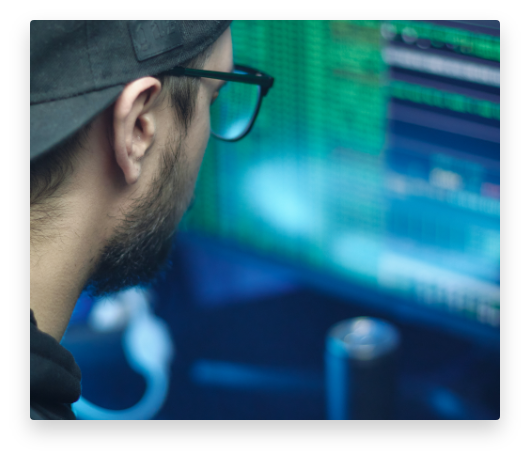 Stay secure and compliant.
From ADA compliance to securing sensitive information, your government software must be up to the task. That's why we maximize security through compliance with standards such as CJIS and SOC 2 Type 2 and host our 3Di Engage platform on AWS's FedRAMP compliant infrastructure.
A better world, one community at a time.
States, cities, and organizations across the country are using 3Di solutions to improve countless lives. Their work is what drives us.
Years of Experience in
Public Sector
Government Solutions
Delivered
Communities in
22 States Empowered
People Served with
3Di Solutions
See what 3Di Engage can do for you and your community.